Introduction
In the last two decades, the use of Botox and wrinkle fillers for facial treatment has grown dramatically. Nowadays, these are perhaps the most widely used and popular non-surgical cosmetic treatments. As a result of this surge of popularity, we now have a plethora of cosmetic clinics springing all around, which offer services of varying levels of quality.
However, this sheer number of available clinics is exactly what makes it difficult to find a reliable cosmetic clinic. If you want the best for your face, you will need reliable and quality services. For that matter, and to help you find the best wrinkle fillers and Botox in Perth, we shall offer you a few tips on how you should conduct your search.
Seek recommendations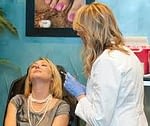 Start off your search by gathering as many recommendations as you can. To do that, ask your friends, colleagues, or family members if they know a reputable clinic and if they have any experience with it. You could also visit specialized online forums and platforms, specifically dedicated to the cosmetic services in Perth. Those who have good experiences will surely point you in the right direction.
Registration and insurance
Once you have gathered a good number of recommendations, it is time to check the clinics themselves. For that matter, check if they are properly registered with their relevant regulatory authority. To do that, simply use your local online registration service, which will allow you to check the clinic's status. After that, see whether a clinic has appropriate insurance, which is also known as medical indemnity.
Avoid small salons and shady clinics
These days, there are a plethora of established dental, cosmetic, and medical clinics in Perth that provides Botox and wrinkles filler treatments. However, in recent years, we have seen the growth of a large number of department stores, hairdressers, and salons that also offer these treatments. Now, even though a good number of these are well-staffed and equipped, most of them are not ideal environments for injectable treatments. Therefore, try to stay away from these non-mainstream establishments, and look only for specialized clinics.
Consultations
Keep in mind that the majority of clinics offer free consultations to all those who are curious about certain treatments and want to know more. This is a very good practice, one that will allow you check the clinic itself, its staff, and equipment they use. Keep in mind that this is also an excellent opportunity to ask the cosmetic doctor any questions related to the procedures or your concerns. If they are perfectly willing to answer all your questions in a friendly, yet professional manner, then that is a good indication that you are dealing with a reliable professional.
Check the clinic's appearance
Once you are inside the clinic, take the opportunity to check on the staff, and see if the clinic is tidy, clean and functional. See how the staff behaves, whether they are willing to answer your questions, and help you in any way possible. If everything seems fine, perhaps you've found the right clinic.
A variety of treatments
Last, but not least, remember that all reputable clinics offer a wide range of cosmetic treatments for skin care and wrinkle reduction. Also, a reputable cosmetic specialist will also work hard to tailor a customized treatment plan, so as to meet your requirements. Therefore, if you find a clinic that offers a very small number of procedures, avoid it and continue your search.