Medical professionals, lawyers, and employers are showing interest in hair follicle drug tests as they can be used to show whether a person has been using drugs or misusing medications. In this post, you will learn about hair follicle drug tests, how they work, and what results mean. Also, you will learn how to provide a sample and how it is compared to urine-based drug tests.
Hair follicle drug tests determine patterns of prescription medication misuse and illicit drug use over a given period of time. According to experts hair follicle test can show up to 3 months of drug use. A hair follicle test is used to detect marijuana, cocaine, amphetamines, PCP, and opiates.
Is Hair Follicle Drug Test Necessary?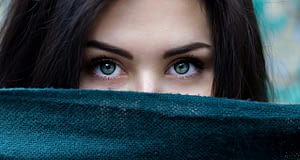 You may be required to undertake drug testing for legal, medical, or employment purposes. Most companies require their prospective employees to take drug tests as part of the application process. That is the case if the job is considered to have a high risk of injury. Also, employers can carry out random drug tests or request drug tests following serious incidents or accidents. You should note that drug testing laws vary from one state to another. In fact, most states prohibit employers from carrying out random drug tests on their employees. Courts can authorize mandatory drug testing for persons on probation, during child adoption, custody, and even domestic violence cases. You can get more information on how to pass a hair follicle drug test using hair cleansing shampoos.
How is the Test Done?
Usually, a hair follicle test takes place in a workplace, healthcare setting, or at home. You will need to provide a small hair sample and send it to the laboratory for testing. Certain foods, like poppy seeds and prescription medications can contain compounds that result in false-positive results. Your hair sample will under two processes to ensure the results obtained are accurate. First, it will go through a rapid screening method. If the testing produces a positive substance for the said substance, a technician will retest the sample through confirmatory chromatographic testing. This is an important procedure to ensure all false positives are ruled out.
At-Home Hair Follicle Test
You can order at home hair follicle drug test kit. There are many providers online selling these kits. Usually, the kits come with the instruction manual. Ensure you read carefully the instructions that come with the kit, collect a sample, and carry out the laboratory analysis. Your results can be negative, positive, or inconclusive.…
Read More